Explore Pointe3
Our Culture Of Collaboration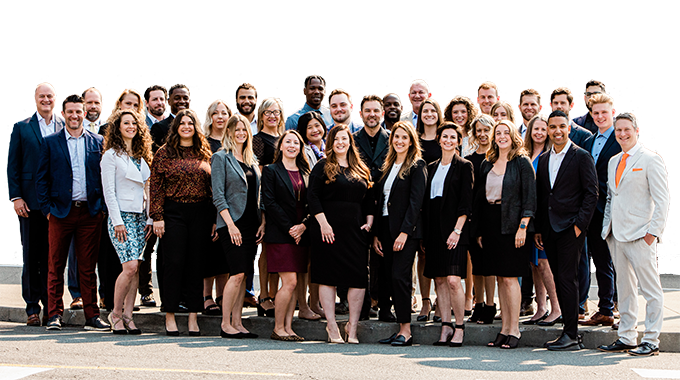 Pointe3 Real Estate is not your typical real estate brokerage.
Since 1998 we've been focused on developing a team of experts in the Pacific Northwest — agents who take a collaborative, investment-minded approach to every transaction, and whose expertise in negotiations, property marketing and local market knowledge is unmatched.
When you hire a Pointe3 broker, you're not just hiring a single agent: you're hiring a team of extensively trained specialists backed by a highly skilled support staff and a suite of highly effective real estate tools and technologies.
Our three complementary service branches – real estate brokerage, residential leasing and relocation – work together to create unmatched market insight and expertise.
We're dedicated to delivering a superior real estate experience, and we look forward to providing you with the service you deserve.
Kind words about Pointe3:
"Ashley is an expert realtor in the downtown Seattle market and knows her business well. She is professional and will go out of her way to work with you and meet your needs. With so many realtors to choose from, I guarantee she will not disappoint! Ashley and Pointe3 have my highest recommendation."

— Carol in Seattle

"Super fun, super knowledgeable, cunning negotiator. Ryan got us 10% over asking when we sold, and when it was time to buy, he helped us win our offer in a very competitive market. Did I mention that he personally took us to view dozens of homes? Can't say enough good about him."

— Patrick in Brier

"Kim is awesome! In a nutshell: She is extremely efficient, polite, professional, pays attention to details, timely -- very personable. She is honest with you in the politest of manners - if your wish list and budget do not match up, she is very helpful in targeting your needs and/or helping you come to terms with compromising. She will not leave you hanging- she will come by your side and get you through this process in the most painless way possible. She delivers. Thank you Kim, you were a life (sanity) saver!"

— Andrea in Seattle

"Brenden was great to work with! Being a first time home buyers, we were pretty nervous going into the whole process. But Brenden was on top of it and made everything clear and easy. He was always calm and super quick to respond to all (A LOT) of our questions. When we had some challenges with the seller, Brenden handled the situation professionally and always had our best interests in mind. He always made sure we were being taken care of. I would definitely recommend Brenden to anyone even thinking about buying a home in the Seattle area!"

— Ally in Renton

"Jenni is an expert in the downtown Seattle market and knows the area well. She is professional, gave honest opinions and pointed out red flags (new downtown construction, etc), and went out of her way to show me places and work around my schedule. Thanks, Jenni!!"

— Dan in Seattle